Wildwind in Greece: the ultimate destination for spectacular sailing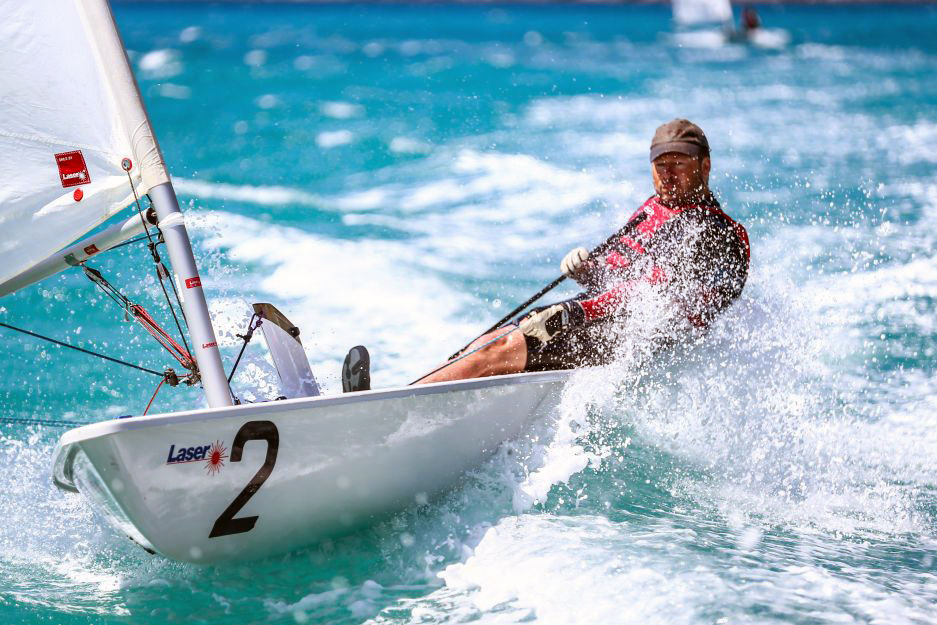 For over 30 years, Wildwind in Greece has been the top holiday location for anyone who's serious about sailing. Unique climatic conditions, the widest range of dinghies and catamarans in Europe, highly experienced instructors and a fun, laid-back atmosphere make this a holiday experience you just can't find anywhere else.
From sailing enthusiasts to Olympic contenders, Wildwind is the number one choice.
Click here to see the pricelist for our sailing holidays in Greece
Most of our guests come back year after year for a number of reasons:
Perfect climate
Almost without exception, the mornings provide a light on-shore breeze perfect for beginners learning the ropes as well as for those more experienced practising more advanced skills. Then strong cross-shore winds most afternoons are tailor made for thrills and high -speed blasting across the bay – Vassiliki really does provide some of the most phenomenal sailing conditions in the world!
Fantastic boats
More than 70 boats are lined up waiting for you on the beach, with something suitable for everyone, from novice boats to Olympic classes. Check out our full list of dinghies and multihulls.
Great instructors
Our instructors, RYA and VWDS certified, are highly professional, friendly and very approachable on and off the water. The team receives plaudits every week of the season and everyone who works with us is dedicated to sharing their passion, knowledge and enthusiasm. Many of our staff have competed at International level – some of our previous staff have even gone on to win Olympic medals!
Extra activities
We offer a range of extra activities that make your sailing holiday a great social experience too, with events such as our beach BBQ nights with live music and our cosy cocktail evenings.
So many extra options
For travel companions who may not be as keen on sailing as you, we offer the Wildwind Kids' Club, our unique Healthy Options programme with Yoga, Pilates and fitness classes, the Wildwind Adventures programme that offers a range of adventurous sports on, off and under the water, and Free as the Wind, our unique combination holiday with sailing and windsurfing.
Your hotel right on the beach
A great choice of different types of accommodation, all right on or directly off the beach, just yards from the sailing centre.
Wildwind is based in Vassiliki, a small fishing village on the island of Lefkas. With its award-winning beaches and incredible scenery, it is rightly known as the Emerald of the Ionian Sea. Even from the furthest parts of Europe it is less than a 3-hour flight away. After a short transfer along the gorgeous coastline, you're all set to start the best sailing holiday available anywhere in Europe.
Read more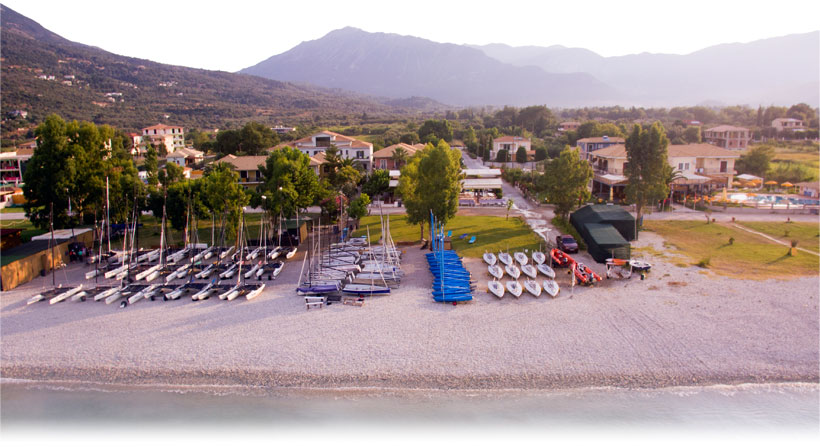 Watch Videos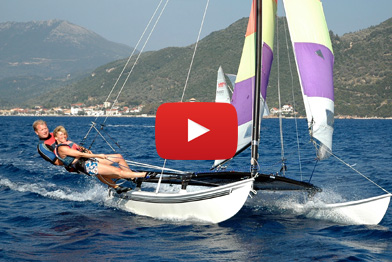 More sailing videos
What makes sailing in Vassiliki so special?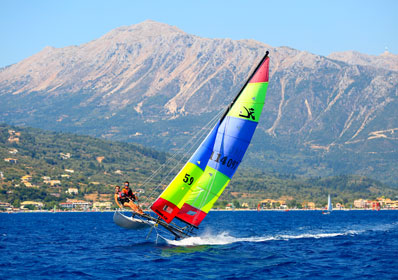 The best sailing conditions
On most mornings, the wind is a gentle breeze onshore, ideal for beginners to get their first taste of the joys of sailing and windsurfing. The more advanced sailors use this time to brush up their techniques on the more demanding boats and to do some windsurfing freestyle. Most afternoons the wind switches cross-shore and builds ready for an exciting afternoon in the safe waters of this expansive bay. The more experienced can do some heavy wind training or just go blasting, while the novices can team up with one of the instructors for the ride of their lives!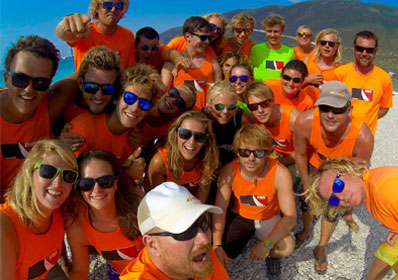 The best sailing instructors
Our team of instructors are highly professional, experienced and approachable; many have competed at national and international level. We are an RYA recognised teaching school and are one of the few that offer courses to cover the full range of their syllabus. All courses are on offer at no extra charge, and the RYA qualification means that your safety is never compromised.

The best sailing equipment
Waiting for you on the beach is an impressive lineup of boats: high performance dinghies and catamarans for experienced sailors and a great selection of less demanding craft for beginners and youngsters.See the entire fleet
Latest news and specials...
We are ready for you!! Meet the Team
Read more
Challenge yourself this summer – it's good for your Health!
Read more
More news